I recently visited Sutton Hoo in Suffolk, the Anglo-Saxon burial ground on England's East Anglian coast that became famous in 1939, when a ship burial was excavated out of an earth mound here. Considered one of the greatest archaeological finds ever made in this country, it uncovered a great hoard of treasure and other artefacts, and is believed to be the final resting place of Raedwald, a 7th century King of the East Angles. In the decades since this initial discovery, archaeological investigations have continued on the site, which is covered in burial mounds, and this has done much to improve our understanding of early medieval England, a period known as the Dark Ages.
This is the mound from which the ship burial was excavated.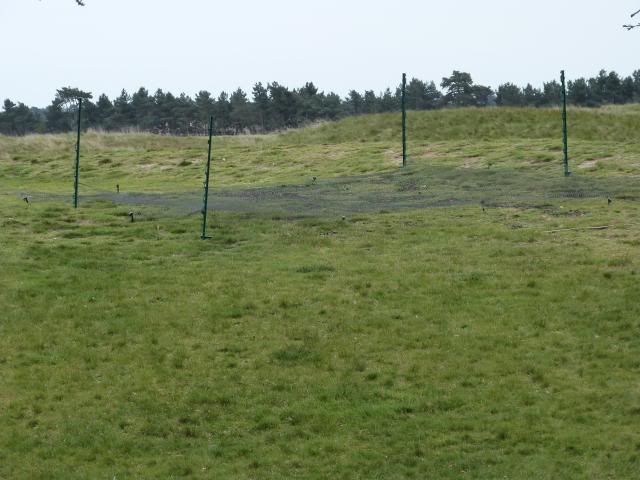 The remainder of the site, essentially a small field on high ground above a river, ringed with woods, is filled with an undulating series of mounds and other earthworks.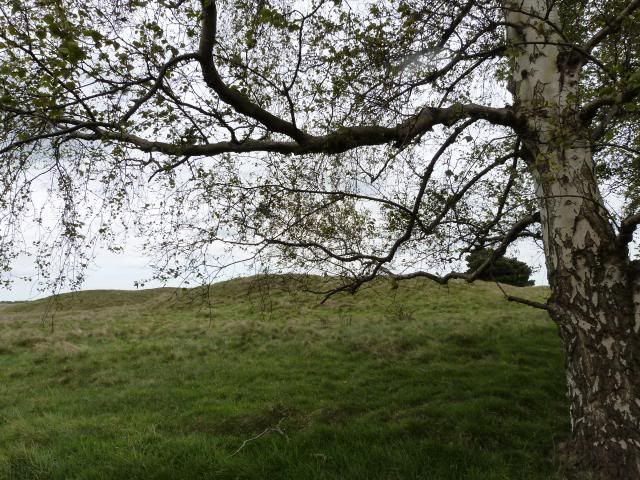 Looking out from the site's elevated position, one sees a few fields away the Debden estuary, from where the ship would have been dragged by those who so reverentially buried it, and which flows out to the North Sea. The town on the other side is Woodbridge.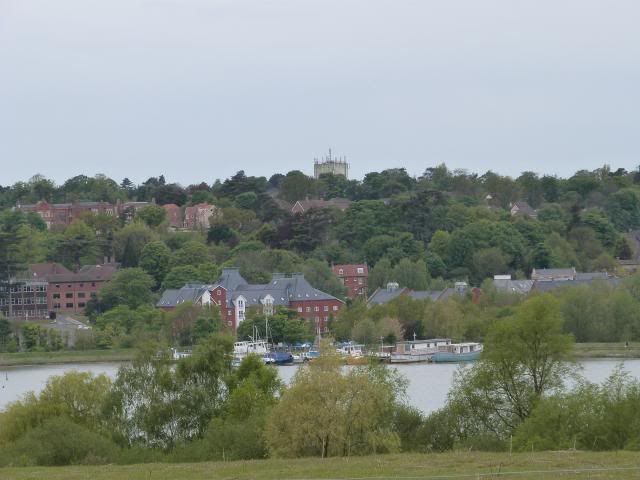 The treasure recovered from the ship is so valuable that it is kept in the British Museum in London, but the museum at Sutton Hoo - the site is in the care of the National Trust - contains replicas of some of the artefacts, such as this, believed to be Raedwald's helmet ...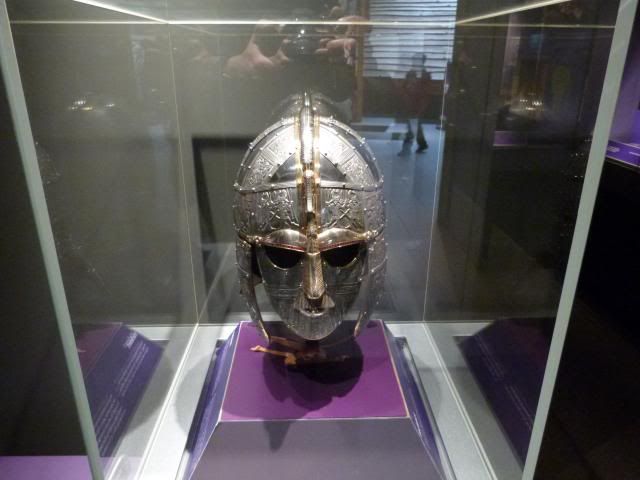 ... and these Merovingian coins.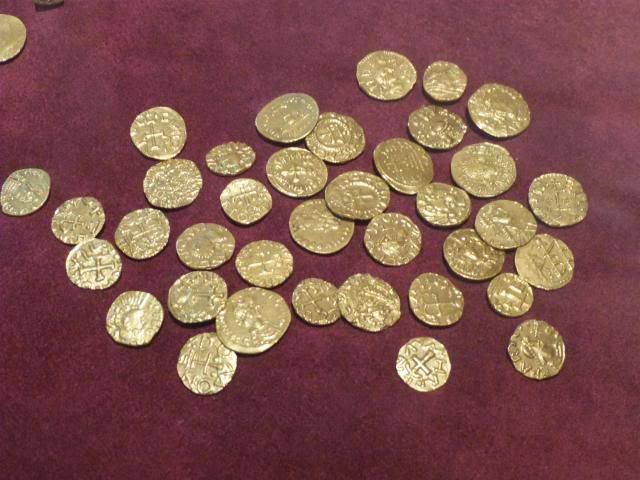 Here is a Wiki link to Sutton Hoo:
http://en.wikipedia.org/wiki/Sutton_Hoo
It's a very good place to visit, with some nice woodland walks around the site of the burial mounds.