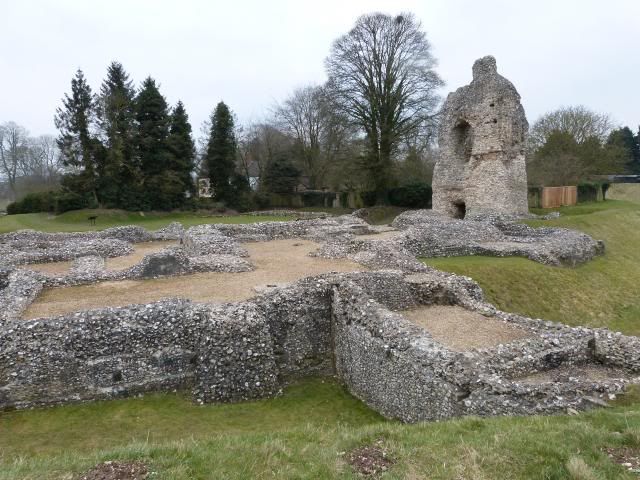 A castle I like, on my regular route from Winchester to Avebury. It stands on the edge of a town called Ludgershall, on the Hampshire / Wiltshire border, a rather dismal place, sorry to say, its only other feature of interest being the remains of a medieval preaching cross in the town centre, but the castle itself, although just a shattered ruin, albeit with extensive earthworks, is well worth a brief stop, should one be passing that way, with commanding views across the surrounding countryside, and a very interesting history.
There has been a settlement here since Anglo-Saxon times, but the ruins one sees today mostly date from the early 12th century, when the site was occupied by the royal marshall and castle builder, John Fitzgilbert. The site had been in the ownership of King Henry I (reigned 1100-35) prior to this, and then on Fitzgilbert's death, this reverted back to the crown and Henry II (reigned 1154-89), who then passed it on to his youngest son, John (King John, 1199-1216), then Richard I (1189-99) took it over for a while, before it went back into John's control following Richard's death, and later John's son Henry III (reigned 1216-72), who did a lot of refurbishment and additional building. This period was very much the heyday of Ludgershall Castle, by then really more of a fortified manor. Subsequent owners included Anne of Bohemia, Joan of Navarre and Edmund Tudor. The future King Edward III (reigned 1327-77) spent time here as a young boy, and most probably learned to hunt in the surrounding countryside. It eventually fell into dis-use, and has been a ruin since the early 1500s.
Much of the above information was taken from this excellent blog post by the historical fiction author, Elizabeth Chadwick.
http://livingthehistoryelizabethchadwic ... astle.html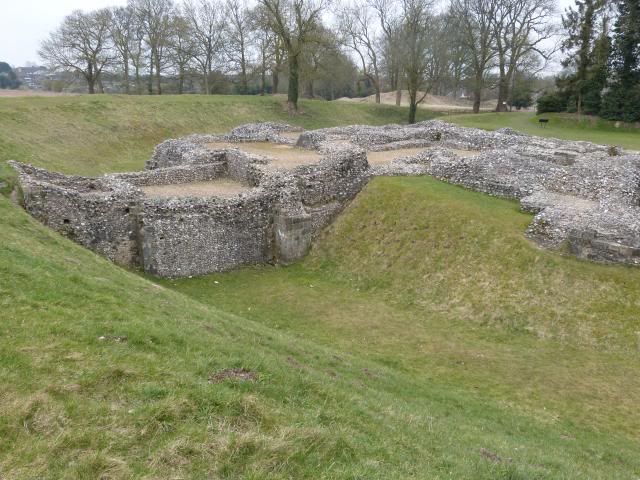 Perhaps the most celebrated event in its history was the night in 1141 when Mathilda, aka the Empress Maud, took refuge here. Mathilda was the daughter of Henry I, and mother of the future Henry II, and had been usurped to the throne by her cousin Stephen (reigned 1135-54), which was the cause of a bloody and protracted civil war, a period of my country's history known as The Anarchy (an era that will be familiar to Ken Follett fans who enjoyed reading "Pillars of the Earth"). Following a defeat by Stephen's army here in Winchester, she escaped via Ludgershall. According to Wiki:
Quote:
... in 1141 the Empress Maud took refuge in Ludgershall Castle as she fled from Stephen's army. She was accompanied by Milo Fitzwalter and escaped disguised as a corpse to Vies (Devizes) and thence to Gloucester. Some 600 years later a seal was found by a ploughman, bearing a knight in armour and holding a lance shield with the inscription "Sigillum Millonis De Glocestria". It is thought Fitzwalter threw away the seal to avoid identification when he escaped as a beggar.
http://en.wikipedia.org/wiki/Ludgershall,_Wiltshire
Note: The situation was eventually resolved when it was agreed that Stephen would remain King of England until his death, at which point the succession would pass to Mathilda's son, and Henry I's grandson, Henry II. In dynastic history terms, therefore, Stephen's death in 1154 marks the transition from the Norman dynasty (1066-1154) to the Plantagenet / Angevin one (1154-1485), since Henry was the issue of Mathilda and Geoffrey V, Count of Anjou.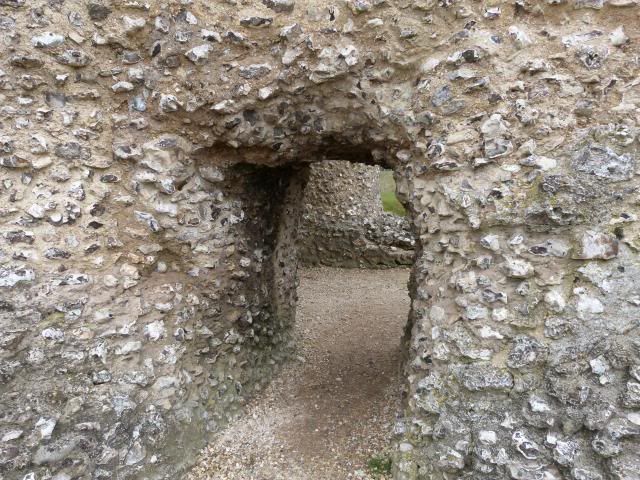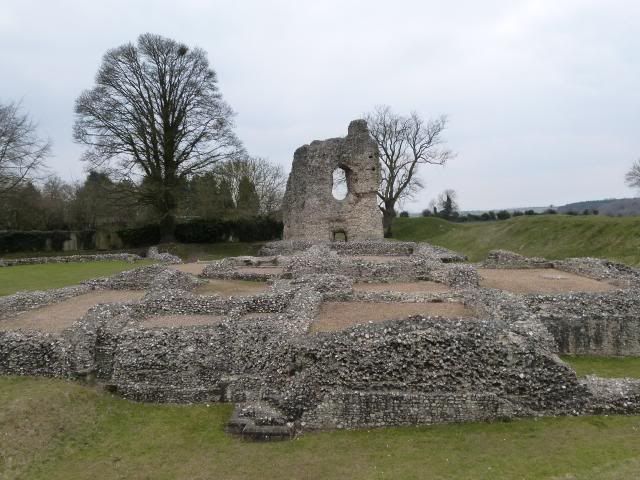 It's a nice place to visit, even if there's not much left of it, and place that witnessed much history, before it became a ruin.