Sheila wrote:
The same underground river that starts it's journey along the fault line at the "perte" of La Blanque here.....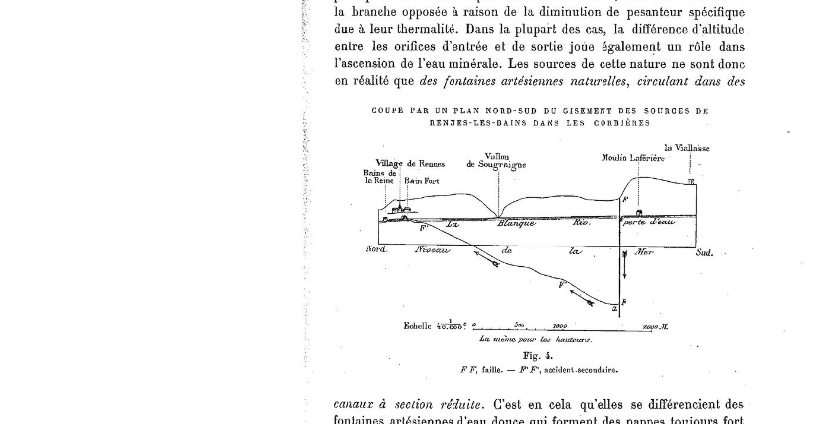 some waters go north to Rennes-les-Bains - underground, following the secondary faultline and re-surge at Le Bain Fort...and the rest divide west to Campeau - and eastwards to Sougraigne, Fourtou, then westward underneath the ridge to La Berco Grande, under Les Toustounes, to La Mourette, then back round heading southwards beneath the ridge that is Blanchefort, Roque Nègre, loops up between Le Cardou and Bac de la Barrière, up over Montferrand, and the Lac de Barrenc eventually leading back to complete the circuit at Fourtou.
Just a theory mind.
Circuit, cercle... of the underground stream.
The source of the water?
What is eye-catching at Bezis is the western/southern slopes near the entrance to the valley.
Sharp rocks... not yet worn down by the hands of time.
I am sure there is some geological explanation.
Or, was did hydraulic mining once take place in the valley of Bezis?
Compare to the Roman mine at Las Médulas and we see some similarities:
Just compare the rocks, colour does not match... but the rest?