Mariano Tomatis wrote:
Scan courtesy by Italian "Gruppo di Studio e Documentazione su RLC"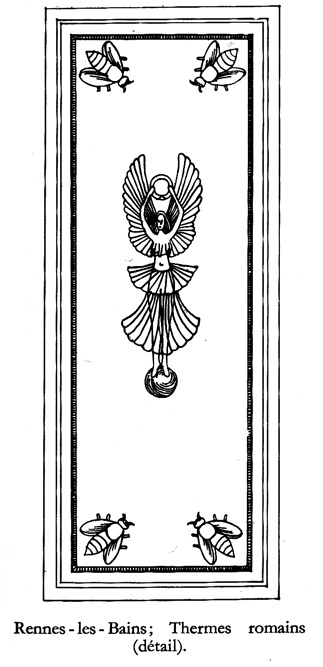 Gérard de Sède, L'or de Rennes, Paris: Julliard, 1967, between pages 144-145.
Is this anything to do with the Bee Priestesses of Neolithic Anatolia and Crete (Melissa) which became later the Bee Priestesses of ancient Israel?
Is that a frame drum (Tof) she has in her hand? A dance still practiced by Mormon women I believe.